The new batteries arrived!
The original wiring is intact, but all the extras (lights, fridge, water etc.) looked like a birds nest!
I marked all the wirings and disconnected them all, bought some new fuseboxes and began the looong assembly process…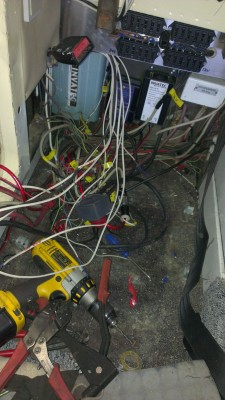 The car is 24V, but the engine is 12V – and to make it all even more complicated we run a 24v/12v converter for radio and interior lights + a 230v converter!
The 2 old batteries for the 24v was getting tired and descided to replace all 3 with 110Ah Numax leisure/start batteries.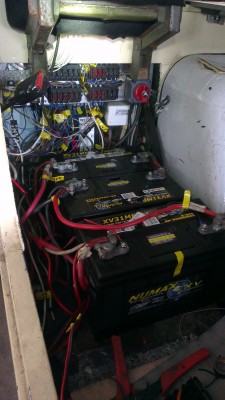 I put it all back together with proper markings, turned the main switch and nothing worked!!!!

On the verge of crying!

i found out that i hadn't installed any fuses!
Unexpectedly it all worked when the fuses were installed and now its easy to see what the different wires are for and its easy to connect something new.
There is a lot of spare fuses for future projects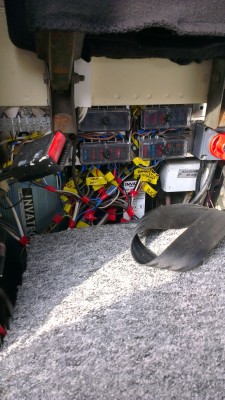 Now i just need to make some kind of nice cover.