Vi kørte ad nogle mindre veje og kom til en mindre provinsby ved navn
Amandona, pludselig vejrede
Dannebrog på mange bygninger og på begge sider af vejen?!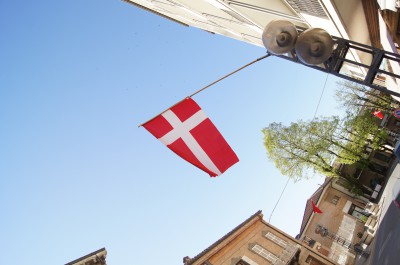 Vi parkerede og så
så et stort banner med teksten "Vostrup Efterskole" Vi gik ind på en cafe og
forsøgte at spørge tjeneren som desværre ikke kunne engelsk, men så begyndte
det at vrimle med søvnige, zombie-agtige teenagere og vi spurgte dem hvad der
skete, det viste sig at Ringkøbing-Skjern og Amandona har et samarbejde og
besøger hinanden hvert år, så de skulle lave et show med musik og dans, da de
begyndte at ville forklare os hvad Stomp er, måtte vi liiiige forklare dem at
så gamle er vi sgu heller ikke!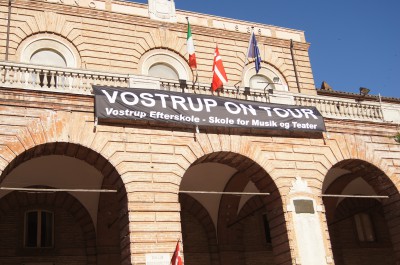 English:
We were
driving along some small roads and came to a small city named Amandona,
suddenly the Danish flag was all over the place!
We
parked and saw a big banner with "Vostrup Efterskole" We went to a café and
tried to talk to the waiter, but he couldn't speak English, but then sleepy,
zombie-like teenagers started to appear and we asked them what it was all about.
The answered that every year the two cities invited each other and they were
there to perform a dance and music show. When they started to explain us what
Stomp is, we had to remind them that we are not THAT old!