Vi kan mærke at vi
er kommet længere østpå, nu er vi bare endnu en gammel bil på vejen, så vi er
noget mere I fred her 🙂
MEN som altid i østlandende,
så blev vi vækket af en gut i en camouflage jakke, vi syntes ellers vi var
meget godt skjult, men han fandt os alligevel i mørket på sin knallert! Det var
mørkt og vi var lige gået i seng. Han fablede noget om at stedet var hans,
hvilket ikke virkede sandsynligt, så plaprede han noget om 20 EUR, Morten gav
ham hånden og sagde at så kører vi da bare, han sagde noget med restaurant og
gjorde tegn til at drikke, og så blev vi enige om at 0 EUR var bedre, vi gav
hinanden en high-five og han kørte igen…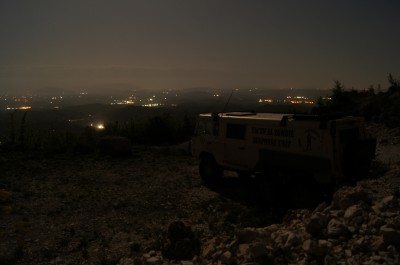 Igen er der masser
af uspoleret natur, desværre er der også mange steder med meget affald, så vi
har nu haft punktering nr. 4+5! Alle sammen har der været søm i dækket 🙁
English:
We can
tell that we have come further east, now we are just another old car on the
road and are beeing let alone 🙂
BUT as
always in the Eastern Europe, a guy in camouflage waked us up, we thought we
were well hidden, but he somehow found us in the dark on his moped. We had just
gone to bed when he came, he said something about that this was his property ,
which didn't seem right, then he talked about 20 EUR, Morten shook his hand and
said that we would just drive away then. He said something about a restaurant
and made a hand gesture as he wanted to drink, we agreed on 0 EUR and he gave
me a high-five and drove off…
Again
there is a lot of unspoiled nature, but also a lot of garbage, so we had
puncture number 4+5! &/#¤!!
They
have all been because of nails…